Enjoy your stay at
Het Arresthuis

Restaurant & Bar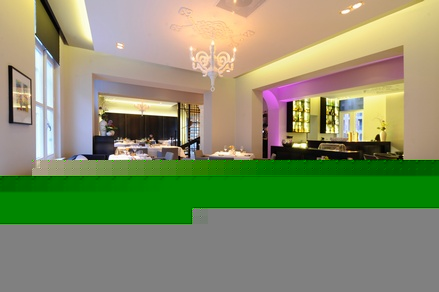 Bar
We would love to welcome you in our stylish and relaxed bar for a cup coffee or tea, but also for an aperitif or digestive. We lovely pastry, culinary snacks and a small menu in the bar.
Patio
Our patio has a lovely Mediterranean atmosphere with its olive trees, organic herb garden and the sound of rippling water in the background in an oasis of relaxation.
Breakfast
Every day fresh products are being prepared for our rich and extended breakfast buffet. You can choose your favorite egg dish from the special egg menu which is developed by our Chef Pepijn de Wit.
Reserve a Table
Please contact Hotel Het Arresthuis and reserve a table in restaurant Damianz. Or ask for the possibilities for lunch or dinner with a group. You are more than welcome.
Restaurant Damianz
Enjoy the specialties of our Chef in restaurant Damianz. Either your choose for a lunch or dinner, all the dishes provide newand exciting taste sensations. We work with fresh and seasonal products which ensures a beautiful experience in Restaurant Damianz. The hosts and hostesses from restaurant Damianz would love to advice you in choosing a fine wine with your dish.
Opening Hours
The kitchen of Restaurant Damianz is open from Monday until Saturday. Lunch is from 12.00 - 14.30 and dinner is from 17.30 - 22.00. On Sundays we only serve a small menu in the bar.
See also