Enjoy your stay at
Het Arresthuis

Room set-ups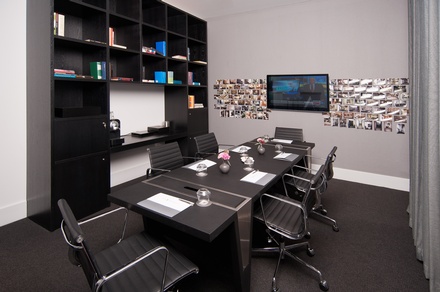 Both meeting rooms of Het Arresthuis have a board room setup.
Het Archief accommodates a maximum amount of 16 persons.
Het Pleidooi accommodates a maximum amount of 6 persons.
If your Group exceeds this number of people, we can make a great combination package with TheaterHotel De Oranjerie. This hotel is at walking distance from Het Arresthuis and has very modern and suitable meeting accommodations.
For more information, please contact our front desk staff at nfo@hetarresthuis.nl or +31 (0) 475 870 870.