Enjoy your stay at
Het Arresthuis

About us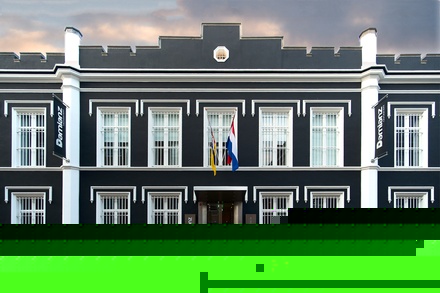 The prison gates are opening!!
Mid April, Netherlands will have a new spectacular accommodation at an historic location: The former prison of Roermond. Once a place where nobody came voluntarily, today a luxurious hotel, where
people will be happy to have themselves locked up.
.The foundations of the 1863-prison have been preserved, giving the building a very characteristic atmosphere. It goes without saying that the guests will not have to endure the hardships of yesteryear. On the contrary, you will be completely pampered in 'Het Arresthuis'.

The 150 holding cells have been converted into 36 luxurious rooms and seven suites. Each and everyone of them with a stylish and modern interior, with the latest design and very luxurious gadgets,
such as an iPod docking station, air conditioning, free WiFi, flat screen TV and automatic dimming. In addition, all rooms have a wonderfully comfortable double bed, rain shower, seating, mini bar and
coffee and tea facilities. You'll find a moment of complete relaxation or sports facilities in the sauna or fitness center. As you can see, you'll be able to indulge yourself in luxury during your stay in 'Het Arresthuis'.
In terms of culinary delights, you can expect a lot more than just water and bread! The courtyard, where the inmates used to be allowed to take a breath of fresh air, has been converted into a cozy terrace, but you can also go to the restaurant to enjoy high quality food and drinks . You can see chef Pepijn de Wit in action, thanks to the open kitchen, allowing you to see with your own eyes, how your delicious meals are being prepared. You will be carefully advised on accompanying wines by the sommelier.
Make sure to visit the center of Roermond shortly to relax, enjoy and experience it all. Have yourself locked up in 'Het Arresthuis'!